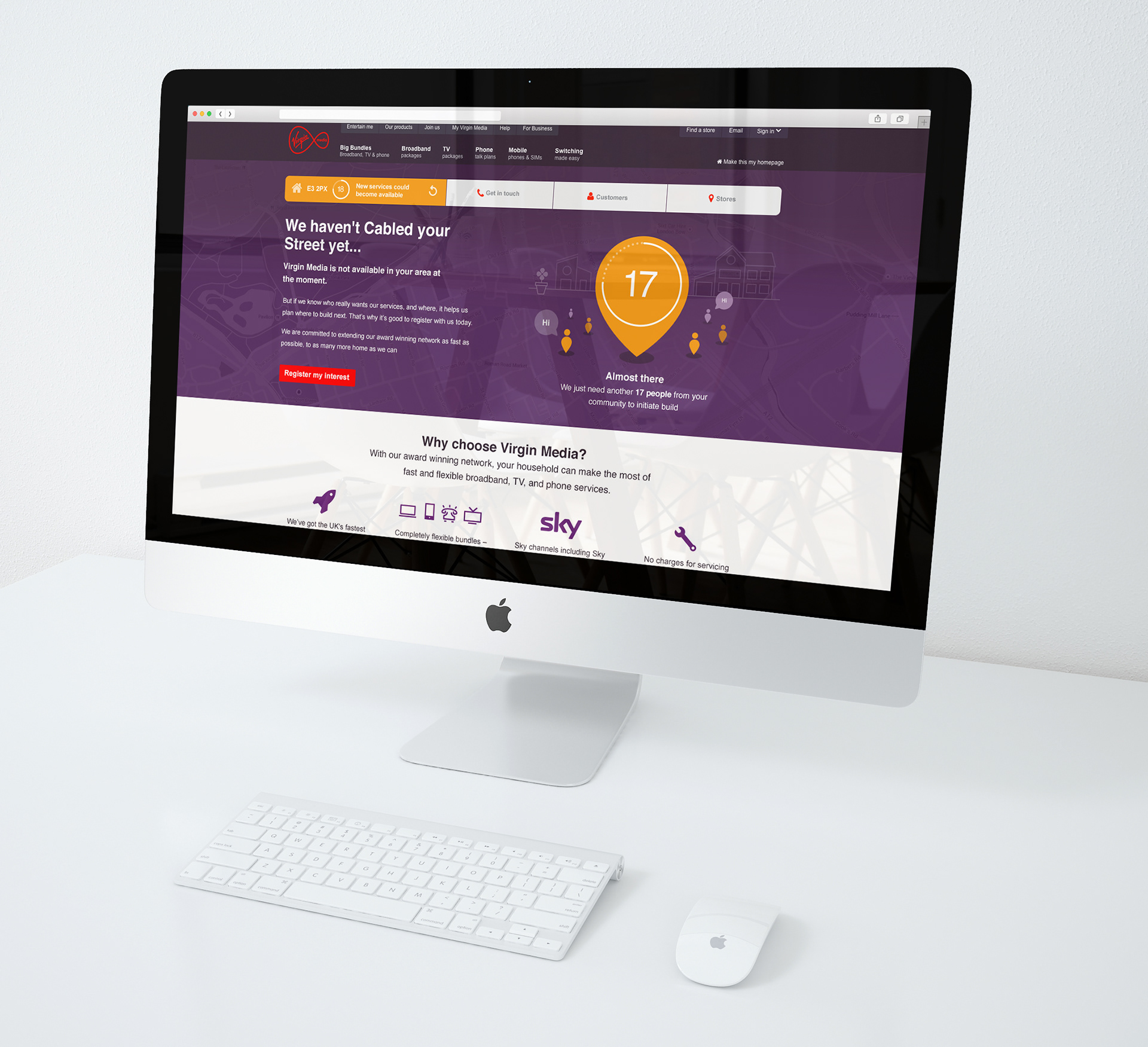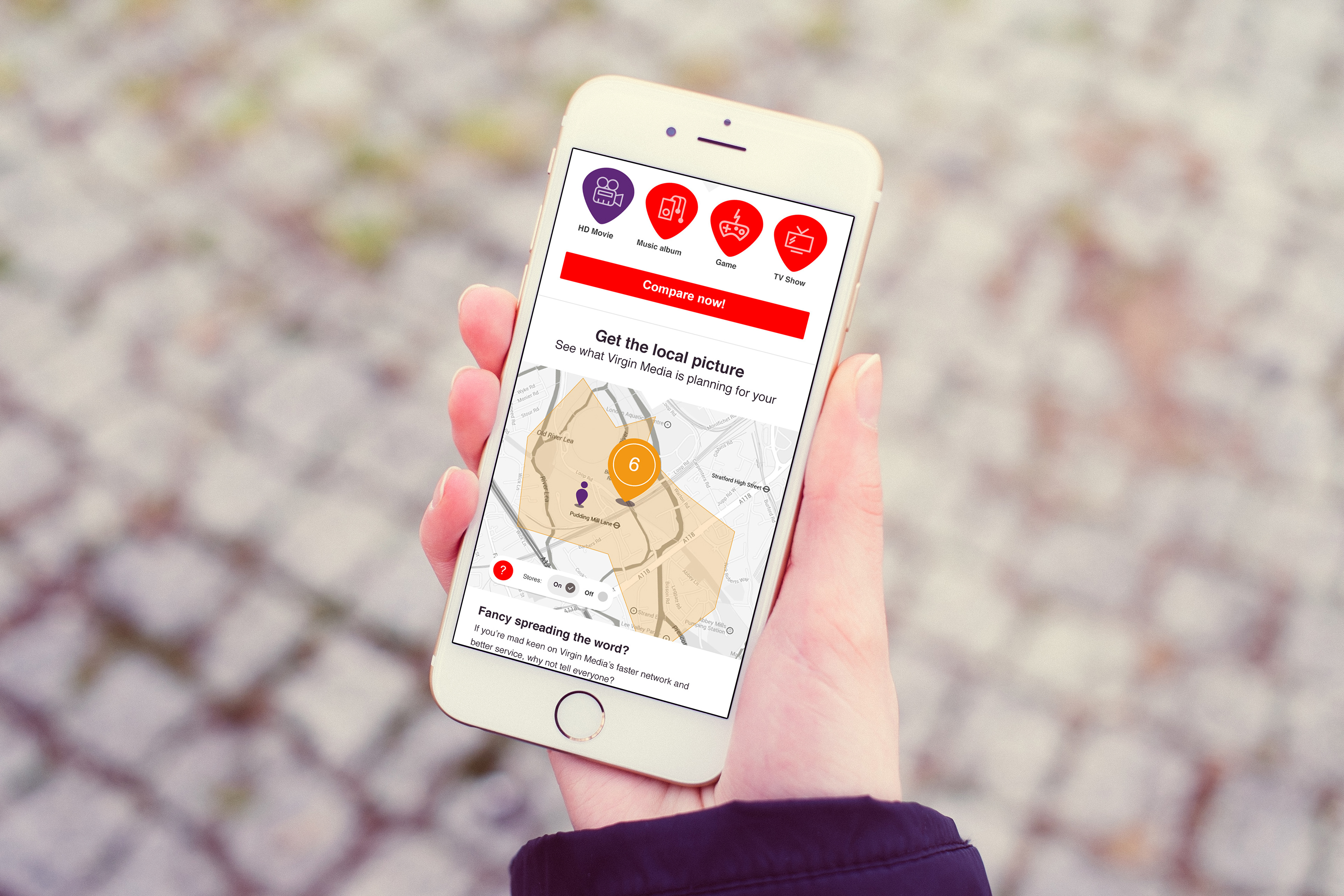 Preparing for a review at Virgin Media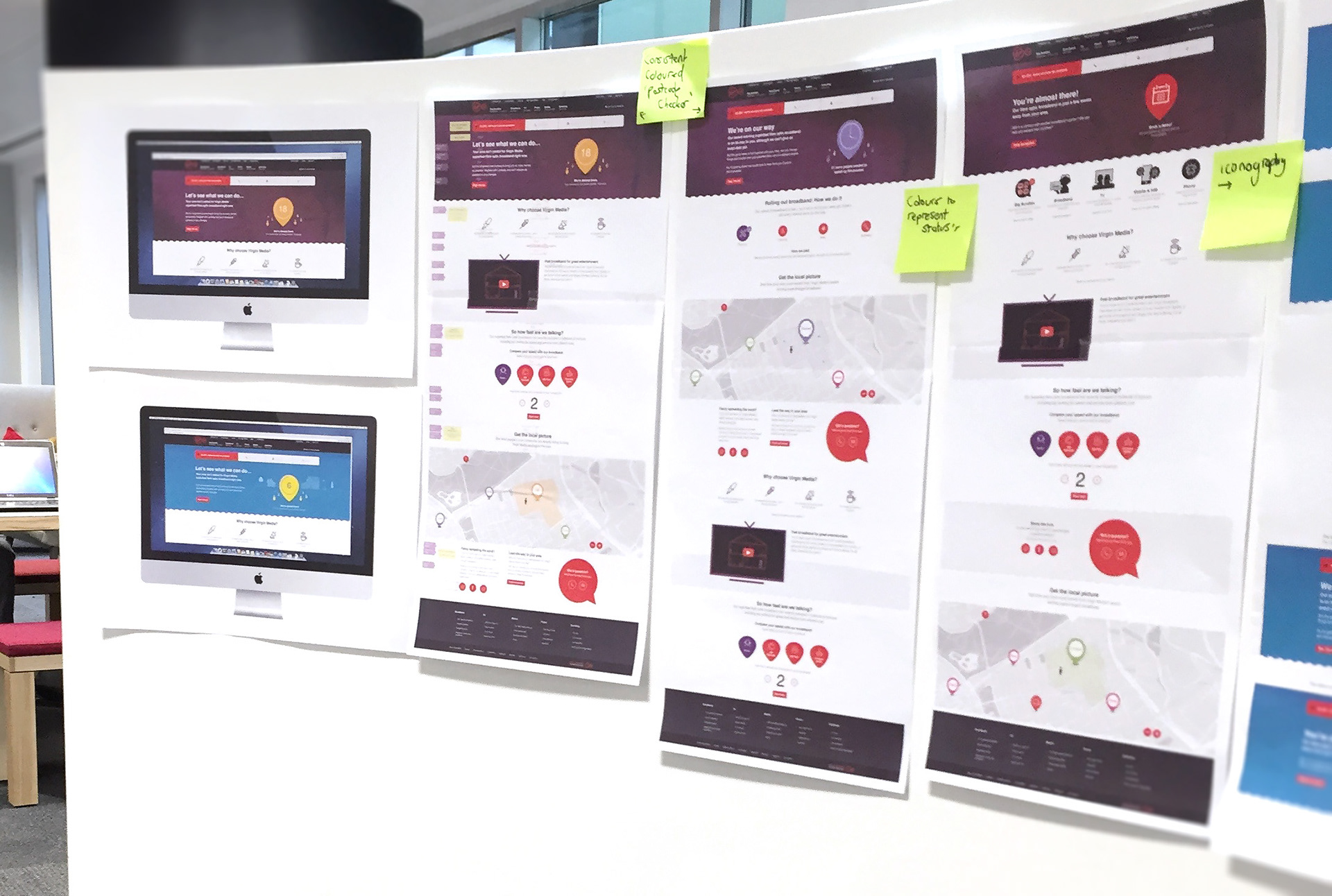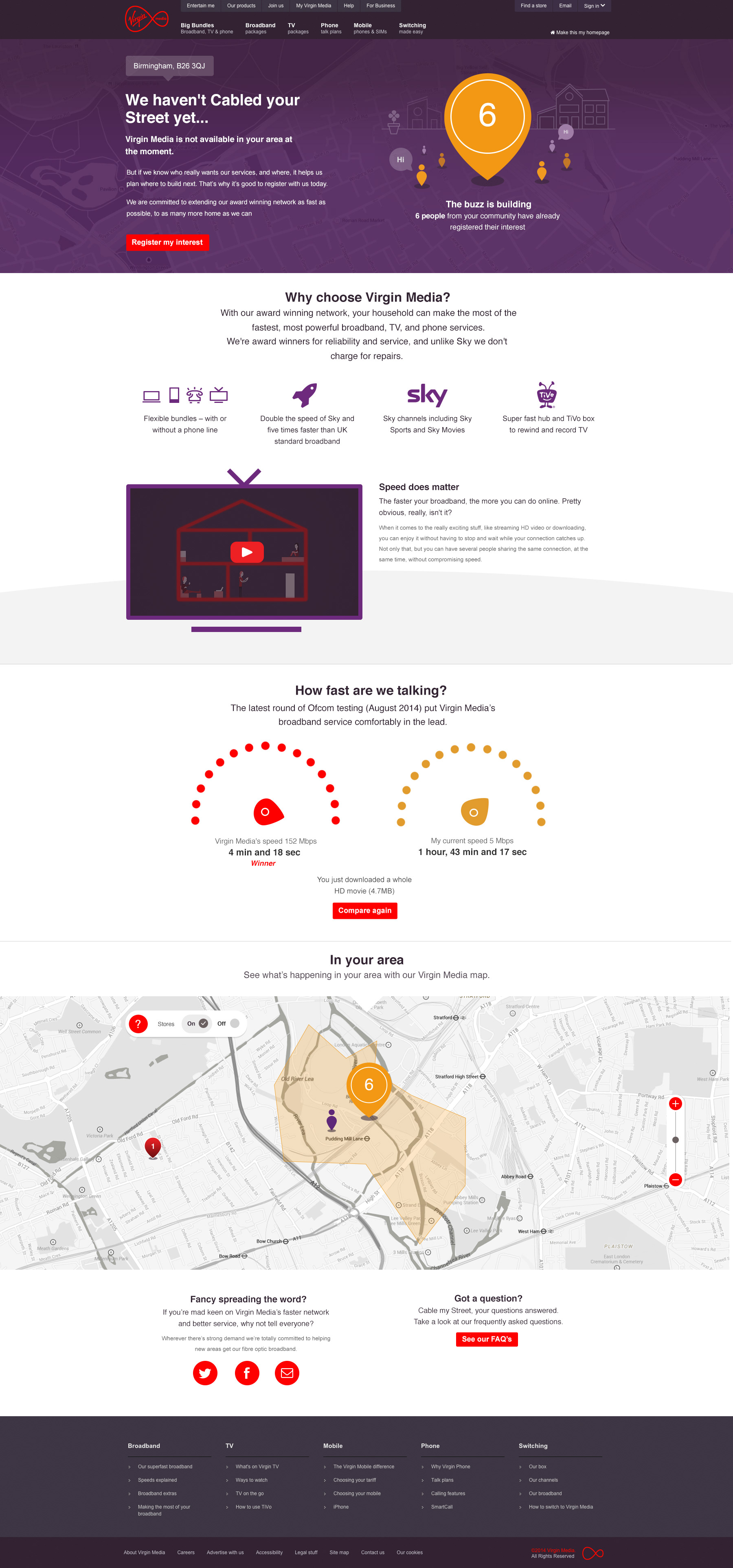 The site was responsive, below are the mobile designs.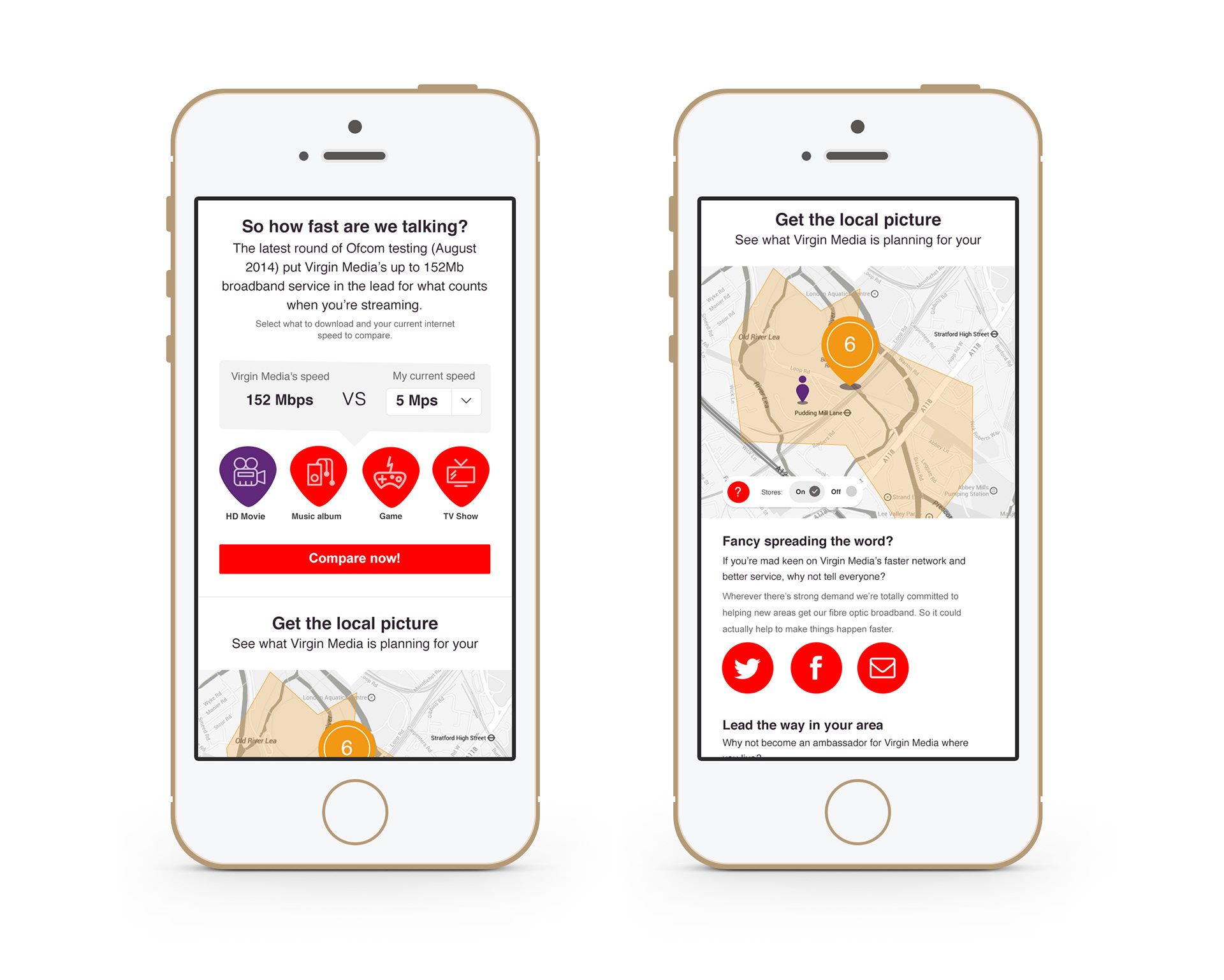 We had many concepts around games, and incorporating Google map API's to help with customer engagement. Most were out of scope. We worked a lot with data specialists from Accenture who know about the data available for any visualisation.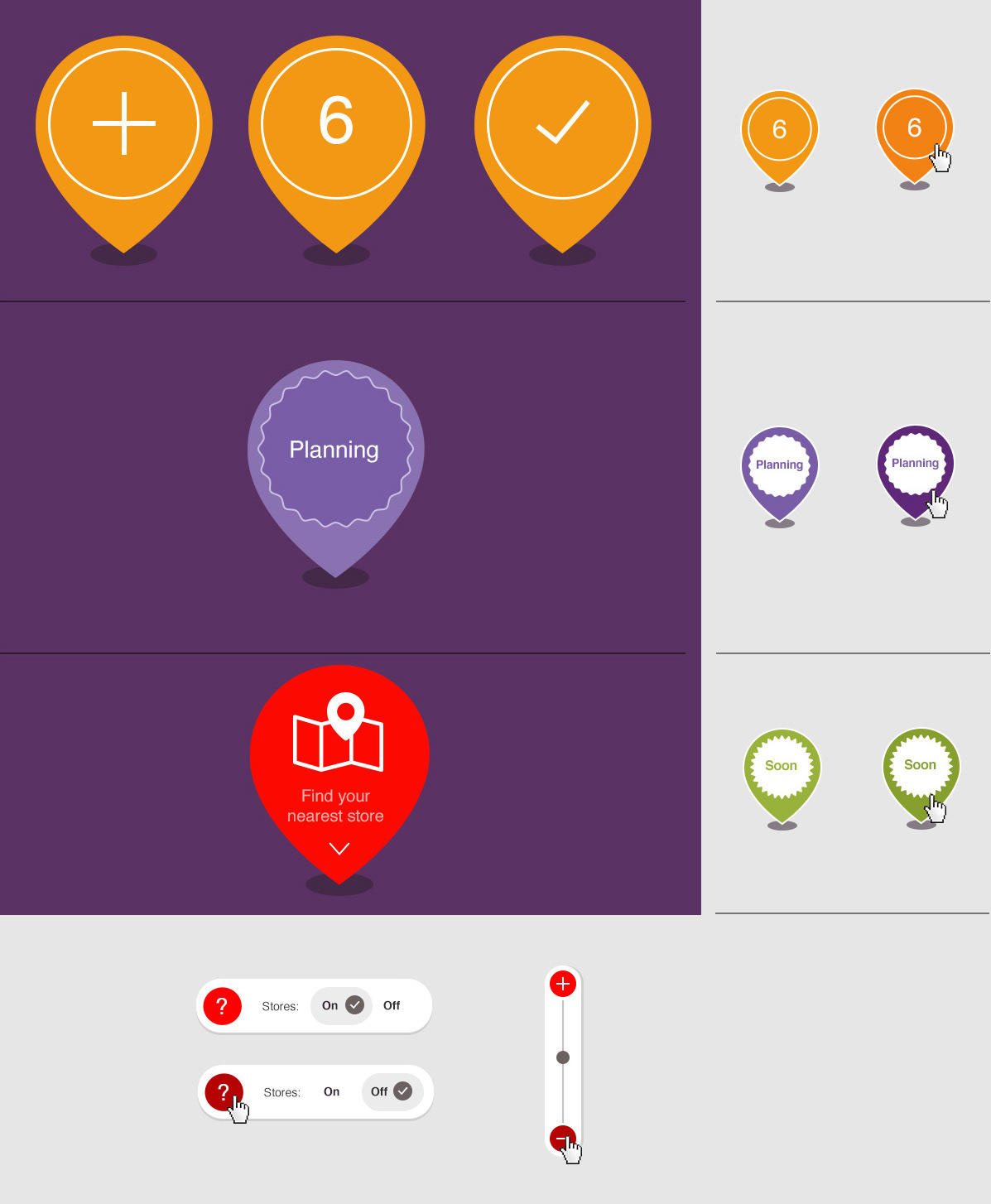 I enjoyed this project as I was involved in creating concepts and sketching along with the Interaction Designer. The actual visual design phase was less than half the time I worked on the project, the rest of the time was research and ideation. I felt this was a great project for a freelancer, which is why I stayed at Fjord.