NatWest in-branch ipad
This was a two week design and build project to create an in-branch iPad app for NatWest. The idea was to allow customers to go into the branch and have immediate access to Natwest's brochures, but in a fun and intuitive way.
We spent a fair amount of time experimenting with different ways to navigate. The main challenge was that we didn't have access to the actual content which Natwest wanted to have on the app. If we did, we could have created some more interactive content and visualisations.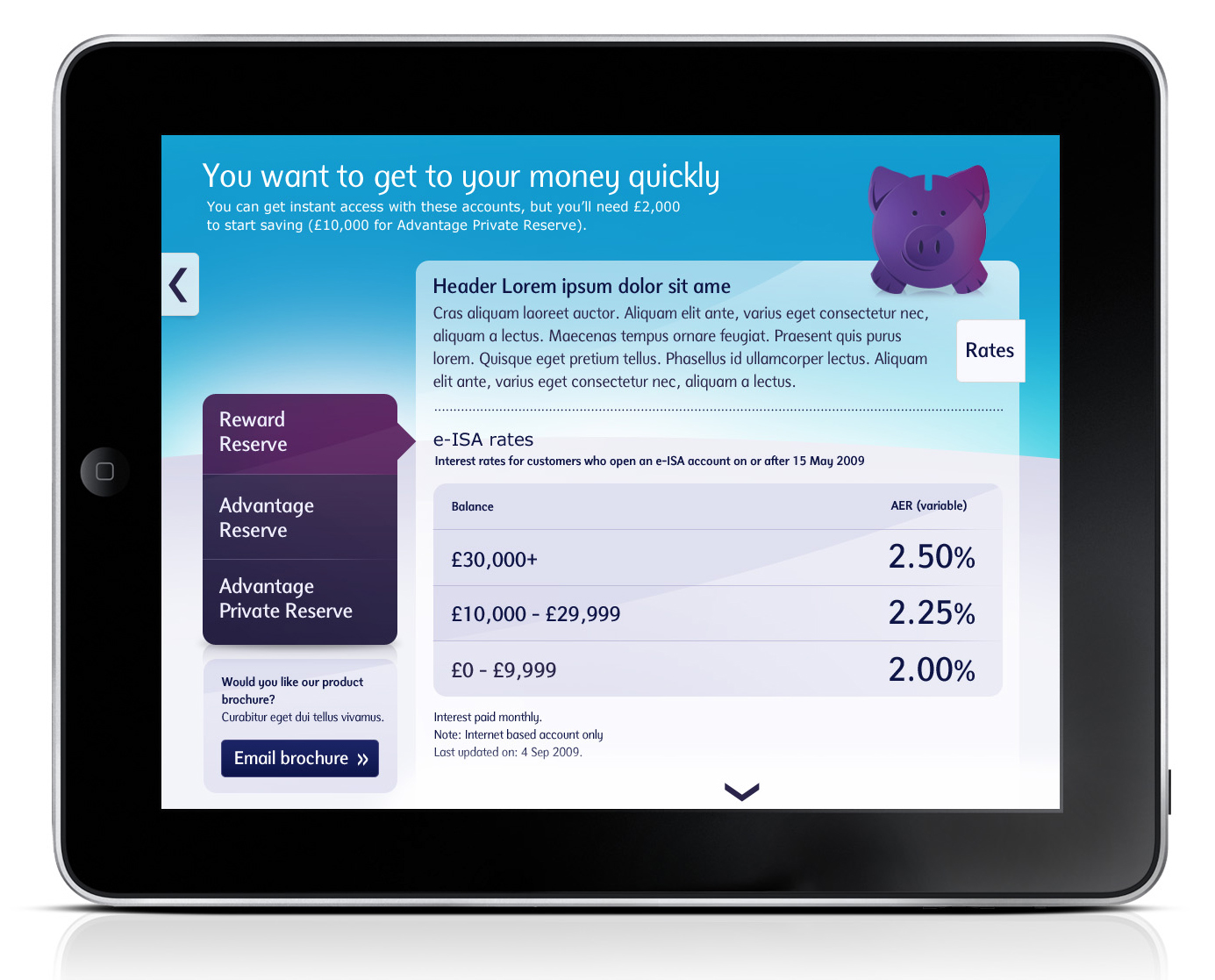 I enjoyed this project as we experimented with the look and feel and had time to create some new icons. It was enjoyable to see the product being built, and even though it was for a bank they allowed room for creativity.